STRENGTHEN YOUR WORKFORCE WITH OUR AR PLATFORM.
Boost your efficiency by 15% with our augmented reality navigation and remote support. Ensure zero defect processes and fewer errors.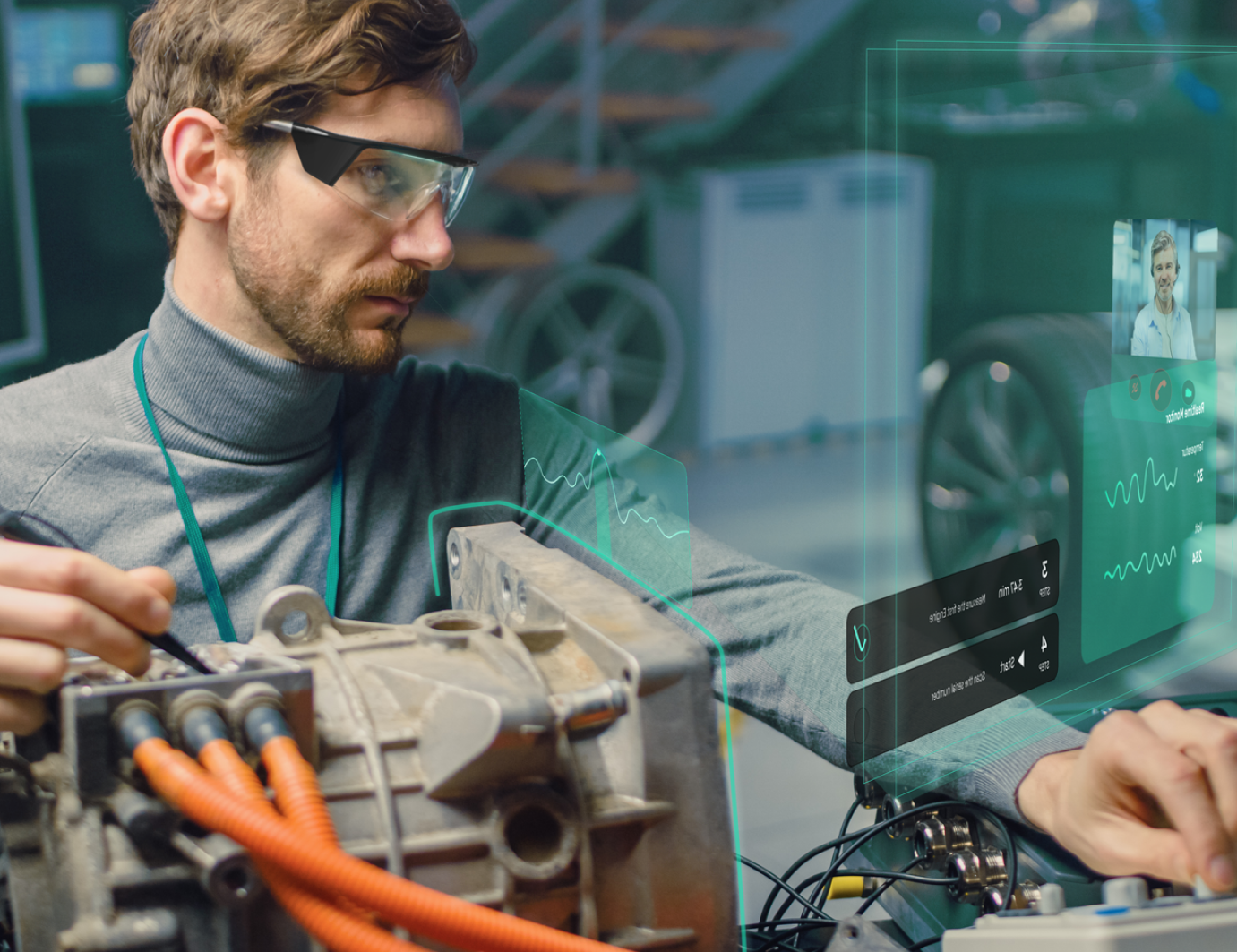 Traditional work instructions add hassle, not value
Existing workflows, paper or digital, often become outdated and out of context as situation on the ground evolves continuously. Looking up relevant information in instruction manuals or enterprise databases takes up 19% of the worker's time, and induces wastage and inefficiency. Most AR solutions available lack instant feedback and results about the task in progress.
Create detailed step-wise workflows on your web browser using set templates. Assign tasks manually or automatically to individuals or teams, and freely edit the workflow if your requirements change. Get detailed Reports on all the tasks and workflows.
More Info
More speed and security on your job while getting hands-free assistance with smart glasses but also with your smartphones and tablets.
More Info
The live chat functionality integrated into the Workflow Management Systems connects the teams on field seamlessly with the teams in office. Interact with your teams remotely with comments as well as video chat features in real time on any iOS device, Android device or smart glasses.
More Info