Increasing Efficiency and Productivity in Industrial Quality Inspection with AI and Speech Recognition Technology
A Case Study with Siemens Energy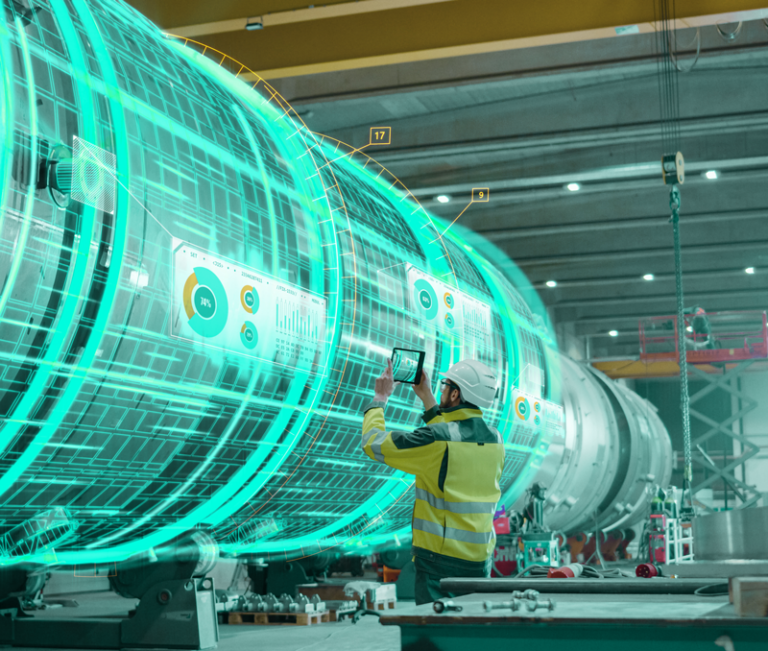 Abstract
This white paper presents a case study with Siemens Energy, where Dropslab Technologies' software platform was used for quality inspection in their gas turbine assembly plant in Berlin. The platform incorporated artificial intelligence (AI) and speech recognition technology to streamline the process of measuring the distance between the ceramic heat shield plates of the assembled gas turbines.
The case study highlights the significant improvements in efficiency and productivity that were achieved by using Dropslab Technologies' platform. By replacing the manual process of measuring and recording data with our software tool, Siemens Energy was able to save 50% of the process time and eliminate the need for an additional worker.
Discover the Results
Unlock the power of innovative workforce management with Dropslab Technologies. Our platform, powered by AI and AR technologies, is designed to help industrial workers complete tasks with greater efficiency and effectiveness. Sign up today to get access to our latest case studies and learn how our solutions can transform your workforce. Our platform offers major benefits, including:
Shorter training times for faster onboarding
Reduce process errors to a minimum
Greater efficiency and cost savings
A competitive advantage that sets you apart
Are you ready to experience the power of Dropslab?
Download our case studies to learn more!
Get this Case Study